Get Fit Stockton
Obstacle Course Training
You dream. You plan. You reach. There will be obstacles. There will be doubters. There will be mistakes. But with hard work, with belief, with confidence and trust in yourself and those around you, there are no limits.

– Michael Phelps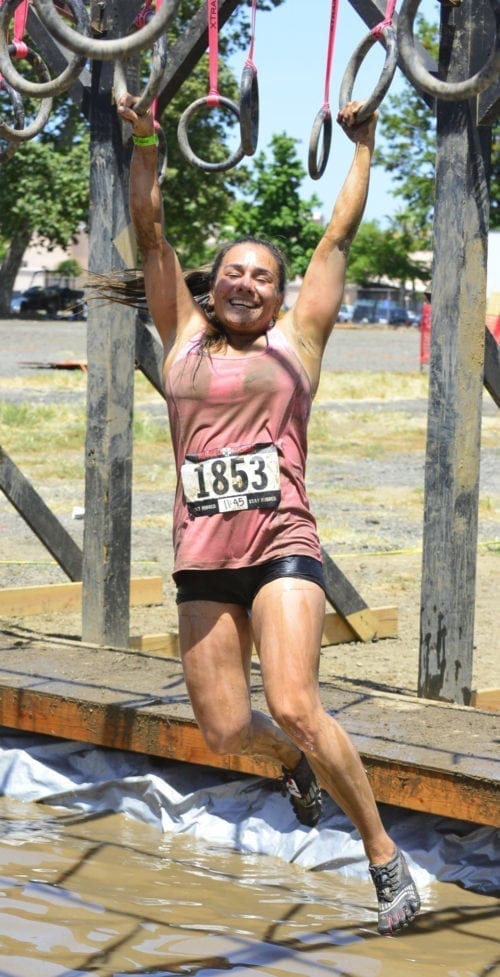 Obstacle Course Training
Are you ready to challenge yourself, and WIN? 
Mud runs and obstacle course races challenge every part of your body and ultimately your spirit and perseverance.  They are a great way to get your self on track to a healthier and fitter lifestyle.  Learn all the challenging moves the human body is capable of and then race against yourself and others.
Obstacle course racing has taken a big leap over the few years giving individuals ways to challenge themselves like never before.  I know, because I have not only competed in miles and miles of intense races, but I've competed with my clients helping them successfully cross finish line after finish line.
Mud runs, and obstacle course races are very intense races that challenge not only your strength, but your spirit too.  Whether you are a lone wolf, or are someone who likes teamwork you can find a challenge to overcome. Races range from 3 miles to a full marathon or if you're crazy enough even days.
One of the best ways to train is in a team environment.  You can use each others motivation to push you through the tough training, running mile after mile, navigating obstacle after obstacle, and when it comes to race day, you'll be ready.
The great thing is living in Stockton is all the different ways to train.  Being able to get outdoors is a must. And, we in Stockton, have a few places that suffice, with a little creativity to provide the necessary tools we need to prepare for these crazy races.
If you've never done a race before, getting in with a good coach and a good group will help propel you in the right direction.  You'll learn to run, carry, crawl, lift heavy things, climb, jump and pull things like an ox. Mud runs challenge everything you've got.
The first obstacle course I ever did was called Volkslauf in 2010, it was a 7 mile race that had a tone of obstacles and took, I don't remember how many hours, but it was fun, especially having team camaraderie with 3 of my clients.  We spent months and months of training, getting ready to compete together. Finally when it came race day, we were ready to challenge ourselves in the 100+ degree Bakersfield weather. It was tough but our training paid off, we crossed the finish line.
During the training, not only did we all get prepared for the race, but the successes we achieved along the way were priceless.  And, I've seen this over and over again with all the group of people I've trained for obstacle course races. People lose weight, get in great shape, forge new friendships, and discover new things about themselves by overcoming obstacles that they faced during training and during real life.  You can find a new you by challenging yourself to cross the finish line no matter what it takes.
It started, the same way you can, with a team and a plan.  So if you have a group in mind, or want to be a part of one, get in contact with me today and we can figure out a plan to get you to cross the finish line.
Contact Get Fit Stockton For Personal Training Services & Get Results!
I know that it can be challenging taking those first steps towards a better you.
There is no better time than right now, to make the decision that you want to improve. I am here to get you on the right path to success.
Whether you are looking for support and coaching for weight loss and strength training, or you need rehabilitation due to an injury.
Don't keep putting it off, start today, build your confidence back up, Get Fit Stockton is here for all your personal training needs.
Contact me now!
Fill out the form to get started!