Get Fit Stockton
Personal
Fitness Training
Get Fit Stockton is all about helping Stockton residents get the best in health and fitness training where they want to train.
Where do you want to train?
Whether it's in the gym, at a park, your place of business or in the privacy of your own home, you will get a personalized plan to help you reach your health and fitness goals.
Hi, My Name is Eric Johnson I've been a Personal Trainer Since 2001 and I'm Here To Help You Get Results!
Hi, My Name is Eric Johnson I've been a Personal Trainer Since 2001 and I'm Here To Help You Get Results!
Have you been struggling to lose weight, get toned, or get stronger?
Are you finding it challenging to stay motivated on your own?
Do aches and pains hold you back from getting your workouts in?
Does your energy level fluctuate throughout the day making it hard to complete your workouts?
These are some of the most common issues that I help my clients overcome. And the good news is, is that I can help you too!
I provide personal training in Stockton to help my clients achieve their goals. I want my clients to be at their best, be happy in their own skin. But I also know what a challenge it can be to do it on your own. My guided personal training sessions will not only motivate you to keep going forward to obtain your goals but will inspire you to go even further.
I have over 20 years of experience guiding people to help them reach their health and fitness goals and the confidence they need to succeed. With several combinations of personal training options, I guarantee you won't get bored with your sessions.
I've been one of Stockton's hidden gems in personal training for a long time.  I have helped many individuals on their journey towards a healthier lifestyle. No matter what your goals may be, weight loss, muscle building, toning, I have the knowledge and experience to get you where you would like to be!
Personal Training Options
I have several options to help people stay on track, stay motivated, and get to their results, much faster than doing it on their own. It never hurts to have help from those that know exactly what is needed to overcome the obstacles with terrific workout routines, classes, and plans.
With my personal training services, you get the best of all worlds. I will be with you every step of the way. Driving you to succeed. Not allowing you to give up. Providing the encouragement you need to stay focused. Are you still not sure if personal training sessions are right for you?
What do you have to lose…
Other than the extra pounds you want to get rid of. I'll make it simple to get into shape, strengthen your total body, or rehab after an accident. It may not always be easy; there will be times when you need to be pushed. And, there will be times when you need to back off.  With expert guidance you will know exactly when to change gears.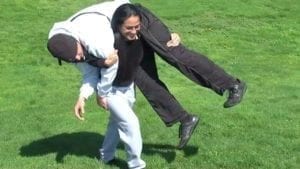 1-On-1 Training
Your one on one training program will revolve around committing to your goals and developing a plan of action to tackle them one by one.  If you have specialized goals getting a customized training program is what you need.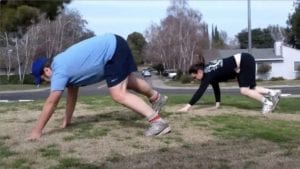 Group Training
Group fitness training gets results.  Not only do you get fit, but you get to enjoy a community with like minded individuals all cheering each other on while overcoming challenges and reaching new peaks.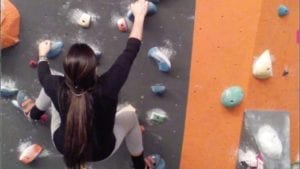 Strength Training
What do you want to be strong at?  With the right program, you can get stronger for your specific sport or work towards developing real world functional strength so you can perform better in real life. 
Kettlebell Training
Kettlebells have been around for hundreds of years helping people build muscle, get stronger and burn fat faster.  Kettlebells allow you to train almost anywhere while having fun practicing exercises that are great for all-around functional strength and stamina learn more about kettlebell training.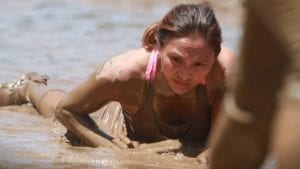 Mud Run Training
Do you like mud?  Competing in an obstacle course race is a great goal to set to not only get stronger, faster and in better shape, but also working hard to help you burn fat and build muscle too.  Train hard and reap the rewards of a well stronger healthier body while overcoming major obstacles.
Vision Training
See better, perform better.  Some of the most undertrained muscles of the human body are your eye muscles.  You can train your vision to get stronger, improve sports performance, increase reaction time and more.  Add vision training to your program and watch your performance improve like never before.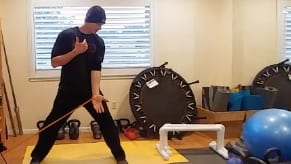 Movement Rehabilitation
Some movements may hold you back in life that cause you pain preventing you from performing to your peak levels.  If you have a hard time returning to or engaging in your favorite activities after an injury you may look into rehabilitating your movement skills with a specialized approach.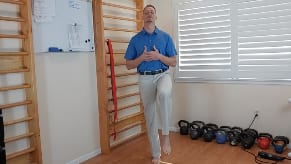 Balance Training
If you want to improve your sports performance or prevent yourself from taking a bad spill, then improving the systems that control your balance is a must do.  Learn how the three systems of the body help keep your body upright and your head off of the ground.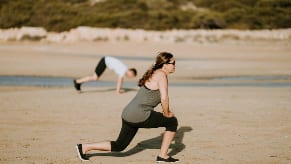 Weight Loss Training
Weight loss doesn't revolve just around diet and exercise alone, there are other facets that need to be attended to as well while attending to the demands of your lifestyle.  The proper program can help you become successful in dropping those pounds, get healthier and feel better.
Why Choose a Fitness Coach?
There are many reasons why you may want or even need personal training.
Do you struggle with getting up and getting to the gym?
Or maybe you go, but quickly get bored with routines, or don't understand the best way to use machines or exercises to get the best workout possible?
Are you struggling with meeting your weight loss or toning goals?
All of these scenarios, personal training can help you!
It is easy to get discouraged when you're trying to get into shape. But I am here to keep you on track.
Not just to meet your goals but surpass them.
Check out some of the ways a personal trainer can be one of the best decisions you can make for your body and overall health. 
Lose Pounds/Inches
Get Toned
Gain Confidence
Increased Energy
Exciting New Routines
Added Support
Accountability
Rehab
Pain Management
Lose Pounds/Inches
Get Toned
Gain Confidence
Increased Energy
Exciting New Routines
Added Support
Accountability
Rehab
Pain Management
Stockton Residents Are Loving Their Fitness Results!


…I have accomplished more than ever imagined – it's really unbelievable.  I've lost about 20 pounds, I sleep better, I feel better in general, I don't have heart burn anymore, but the greatest thing is that I have gained so much mobility and back movement.  I can walk pain free, I can bend, I can finally get back to my house chores, I can just do so much more…


Eric is a great coach. He helped me lose lots of fat and gain strength and overall health. He's very motivated and keeps his clients very motivated and ready for the next challenge!

I have never worked with a trainers so knowledgeable about fitness. After I worked with the Fix U Fit trainers I had seen results beyond my own peak points. The trainers are so informed because they eat sleep and breathe fitness. It seemed as if I was learning something knew every time I trained with them. I highly recommend Fix U Fit to anyone who is serious about achieving results!
…I started with chronic pain and really poor shape. He has helped and encouraged me along a path to good health, strength and stamina. I can now accomplish things now that I could not even do as a teenager. He never gave up on me, even if I had setbacks. There's always a solution for everything. I have never seen him lose his patience and, believe me, I have tried his patience several times. I would not be looking forward to an active retirement if not for the work we do together. I am 71 years young and can workout along the side of people much younger than myself. Lift large bags of dog food, and take care of almost everything on my own, and to my amazement, I actually deadlifted 235lbs! I feel that anyone would benefit from Eric's brand of fitness training, from his patience, knowledge, and training.

Eric and his other coaches my eyes have been opened to a variety of exciting exercise programs such as mixing bodyweight, bands, and weight training with kettlebells, barbells and dumbells into my routines. I have learned so many crazy moves such as the one-legged squat with kettlebells, climbing ropes (which I'm still trying to conquer!), push ups w/ weight on my back and in weird positions, and pull ups w/ weighted belt. I feel that my body is much stronger in everything I do now. Moving patients at work has become easier and I can out perform my boyfriend on some of these exercises as well. I can now perform sets of multiple pull ups with extra weight on my hips, I can knock out pushups on the floor and I can deadlift over 200lbs! And, not to mention that my bodyfat has decreased significantly and my muscle tone has finally increased. Now I know that I do have muscles hiding under there!


I've been training for the past 10 years and I love my results and feel more energetic since I'm a 46 year old grandmother who has to keep up with my grandkids. Eric has so much knowledge of how your body works when injured. I always had pain from all the years of working and he's able to fix it and I've never felt this good as I do now at my age. Strong, healthy and I love my results! Thanks Eric!

Feeling Defeated Can Happen To Anyone
Sometimes, when trying to better our health with exercise, we don't always see the results as quickly as we had hoped. Because there can be a lull in weight loss, often referred to as a plateau, many will think they are doing something wrong.  You may experience aches or pains that never seem to go away making you feel discouraged and never being able to get results.
You may feel defeated and stop trying altogether. The answer isn't quitting; it is trying something new.
Training for over 20 years now, in Stockton, I have come across these numerous times with clients.
The overwhelming urge to give up on their goals because they either don't know how to get their or they have hit a wall on diet or exercise program and are no longer seeing any results.
Personal training breaks down these barriers that are holding you back from your success.
I offer numerous options for personal training. From strength training in small groups, to one-on-one training, to prepping you for your first mud-run, you choose what best fits your lifestyle, and what gets you excited!
What challenges have you had with accomplishing your goals?
What goals do you have?
Do you want to get stronger, lose inches?
Get rid of nagging aches and pains?
Do you prefer one-on-one, or do classes seem more exciting?
Do you need help with meal plans?
I focus on complete personal fitness training. I will answer any questions you may have, whether it is meal related, or what exercises work best to get a butt like Jenifer Lopez . I want you to be comfortable and feel at ease, knowing you have made the best decision for you and your body!
Request A Consultation Today!
Contact Get Fit Stockton For Personal Training Services & Get Results!
I know that it can be challenging taking those first steps towards a better you.
There is no better time than right now, to make the decision that you want to improve.
For over 20 years I've been helping people like you get on the right path to success.
Whether you are looking for support and coaching for weight loss and strength training, or you need rehabilitation due to an injury.
Don't keep putting it off, start today, build your confidence back up, Get Fit Stockton is here for all your personal training needs.
Contact me now!
Fill out the form to get started!