Get fit Stockton
Strength Training
Strong people are harder to kill than weak people and more useful in general.

 – Mark Rippetoe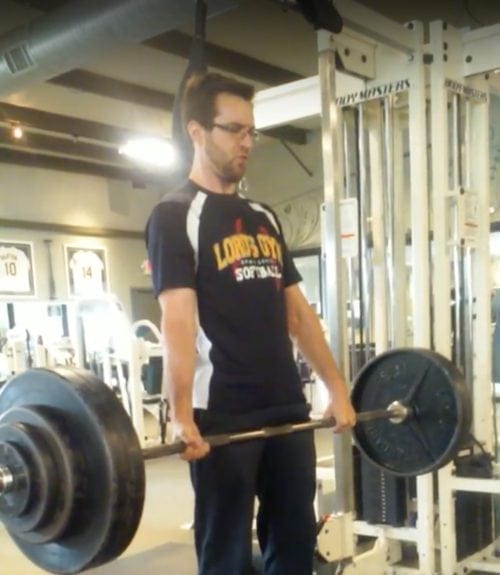 Strength Training
What do you want to be strong for?
Strength training improves a variety of traits that encompass a healthy body.  Finding the right strength training program for your needs depends on what you want to be strong for. 
Whether you're are a senior, serious athlete, weekend warrior, stay at home mom or dad, strength is your foundation for a healthy and active life.
What is strength?
Strength is defined as "the ability to overcome".  
Overcome what?
In order to figure out what kind of strength you need, you need to figure out what you want to be strong at. 
Then develop a progressive program challenging you to overcome more and more resistance.
How to get strong?
In the fitness world, resistance usually revolves around weights, bands, machines, cables and bodyweight exercises.  
Finding different ways to combine these tools and implementing the right level of resistance can help you achieve your strength goals.
If you are trying to get stronger for sport or for a better quality of life, you generally start in the same place.  
But, depending on what you want to be able to overcome determines what roads you'll take to get to where you want to go.
What types of strength are there?
Strength comes in many forms:

Speed strength

Agile strength

Strength endurance

Relative strength
Max strength

Explosive strength

Starting strength
There are many ways to train for each.  But first you need to find out which ones are important to you and why.  Then develop a specific plan on how to get there.
Strength is part of your foundation
I've been training people since the year 2000 when I first started working towards becoming a certified personal trainer.  And every program I've written has always had a strength based focus.
Many of the competitive athletes I've trained as well as grandmas, grandpas, and desktop athletes have all needed and benefited from improved strength.  
It's just that some had a different end result needed based off of the goals that they were trying to accomplish.
If you want to feel better about yourself, be able to make life easier, impress your family or friends, get calls for help when people are moving, you need a progressive training program that is built around developing one or more of the seven types of strength.
Who benefits from strength training?
Not only does strength training help you get stronger, because, obviously, that is what it is designed to do, but it also sets the foundation for you to improve other health attributes.  
If you want to tone muscle, lose fat, or get into bodybuilding strength based programs set the foundation to get you moving in the right direction.  If you fall into one of the categories below there are certain reasons why you may also want to have a specific training plan.
Strength training for seniors can help a variety of age related conditions:
Increased bone density
Decrease muscle wasting
Reduce the symptoms of osteoarthritis, diabetes, osteoporosis, back pain, and depression
Help you manage your weight
Improve your balance and control
Help you sleep better
Improve glucose control
Increase strength and muscle mass while raising metabolism
Promote more independence as you get older
Strength training for women can benefit greatly as well:
Control mood and reduce stress
Increase back strength and help posture
Burn more calories for longer after workouts
Reduce risk of injury
Decrease risk of osteoporosis
Gain strength without bulking
Lose body fat
Strength training for men provide many healthy benefits:
Increasing testosterone levels
Muscular toning and definition
Keeping the metabolism high
Maintain a good muscle to fat mass ratio
Control blood sugar
Keep your heart healthy
Help improve back pain
Are you ready to learn how to get strong?
Set up a consultation and we can figure what types of strength you need to help you reach your goals.
Contact Get Fit Stockton For Personal Training Services & Get Results!
I know that it can be challenging taking those first steps towards a better you.
There is no better time than right now, to make the decision that you want to improve.
I am here to get you on the right path to success.
Whether you are looking for support and coaching for weight loss and strength training, or you need rehabilitation due to an injury.
Don't keep putting it off, start today, build your confidence back up, Get Fit Stockton is here for all your personal training needs.
Contact me now!
Fill out the form to get started!